Registration Districts of Norfolk in 1836
Mitford & Launditch
60 parishes comprising 18 in Mitford Hundred being all of that Hundred together with all 33 parishes in Launditch Hundred and 10 in Eynesford namely Bawdeswell, Billingford, Bintree, Bylaugh, Elsing, Foxley, Guist, Lyng, Sparham and Twyford.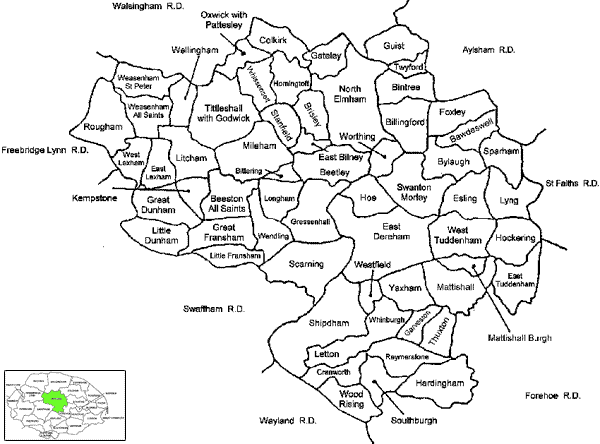 Source: Registration Districts of Norfolk in 1836 with maps & list of parishes
© Copyright Donovan J. Murrells. Used with permission.